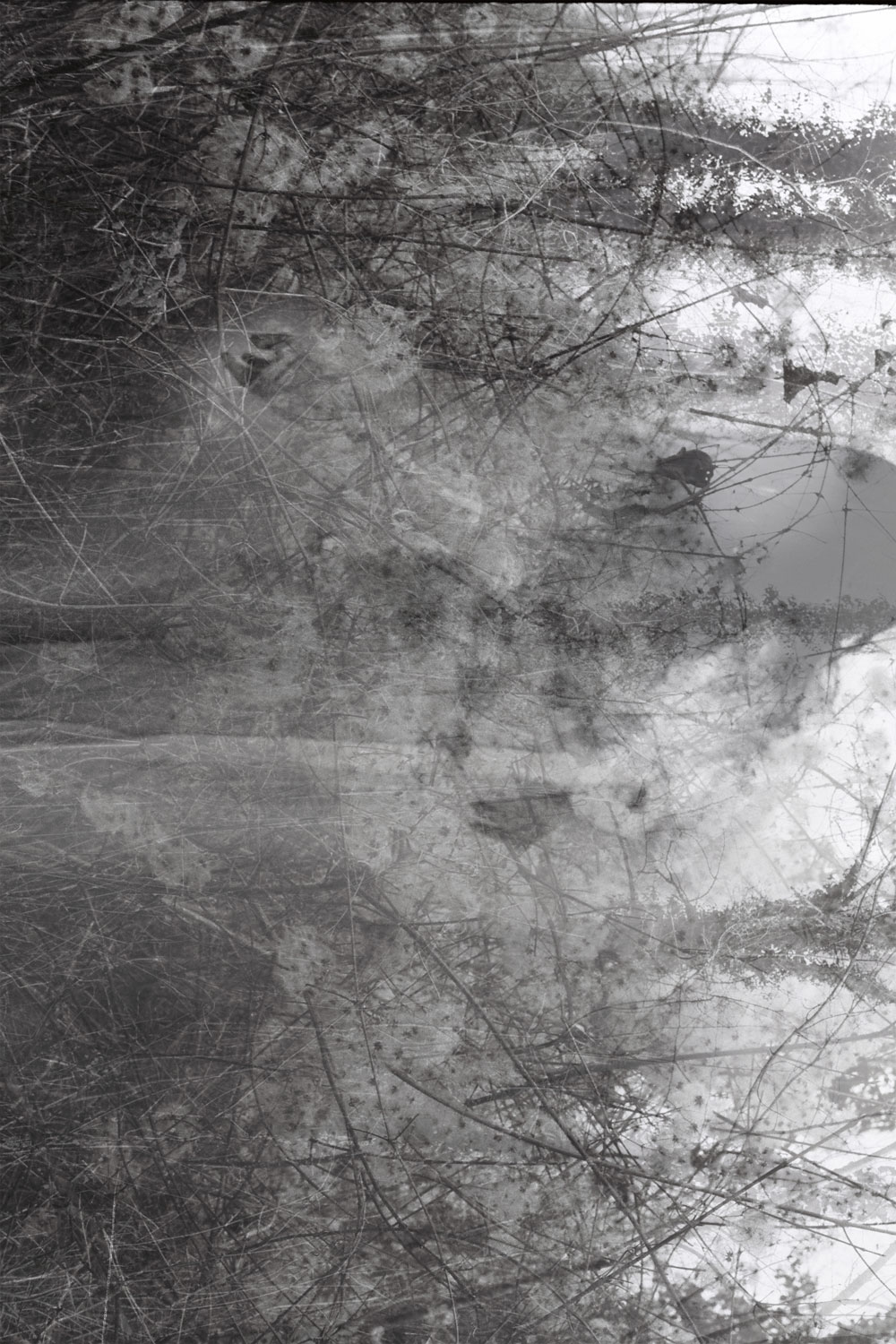 « She was walking in the forest. She had this sudden idea this morning: walking in the forest to seek her mountain.
To the mountain she says to herself, this is the only way, to the wise mountain I must go.
But the forest was endless and the night fell earlier than expected. So she climbed this beautiful oak tree she never had seen before. This can't be, an oak tree on this side of the globe. But the question was not to be answered now. She was told the night can be dangerous in the woods, she had heard so many tales she started to believe in them now. Of course the night on the top of an oak tree is an uncomfortable night. Between irritating branches, between the sounds of wind whistling through the leaves making the sound of a hundred tiny flutes, and that bloody howl that kept hooting away… A forest never rests, it is a living organism that works 24/7. Animals taking their shifts. And now it was the turn of the night team taking over the day team. She wondered if they had little cards to punch and if a minimum wage system could be applied to the forest life…
But of course she didn't see the sun rise.
So in the day that was black as an endless night and shades of grey were the only tones that helped distinguish the living forms, she continued walking to her dream. Her thirsty-hungry little body was walking towards the edge of the world…
When the mountain of her dream appeared.
It was guarded by another oak tree, she was convinced it could only be its twin sister.
The tree had the form of a woman, a common mistake some of us make, easily. But she really has the forms of a woman! From the nods of her arms to the discreet slit of her sex. It was said in one of her dreams that the spring was deeply buried under an oak tree. And this memory, as deeply buried in her brain as the spring in the dirt of the earth, reappeared at the surface of her lips, she said out loud:
we jumped in the five streams and as a result from our movements the tree began to leak from each one of its nodes. we drank from the tree.
And she jumped and as a result the oak tree started to bleed the water of her dreams, she drank from the tree, the water tasted like autumn: flavours of fallen leaves and wet mosses, of dirt and of blood from a deer killed by an arrow.
A rumbling from the mountain as a voice, the gigantic mineral aggregate opened itself in half, releasing its wealth in the form of colourful stones.
She remembered that she was raised in myths and that she lives in dreams, still soaking in them in the morning and rolling with them until the night. She remembered that she had the sap of her own mythology inside her body. With tears in her eyes she collected the little stones in a hurry. »