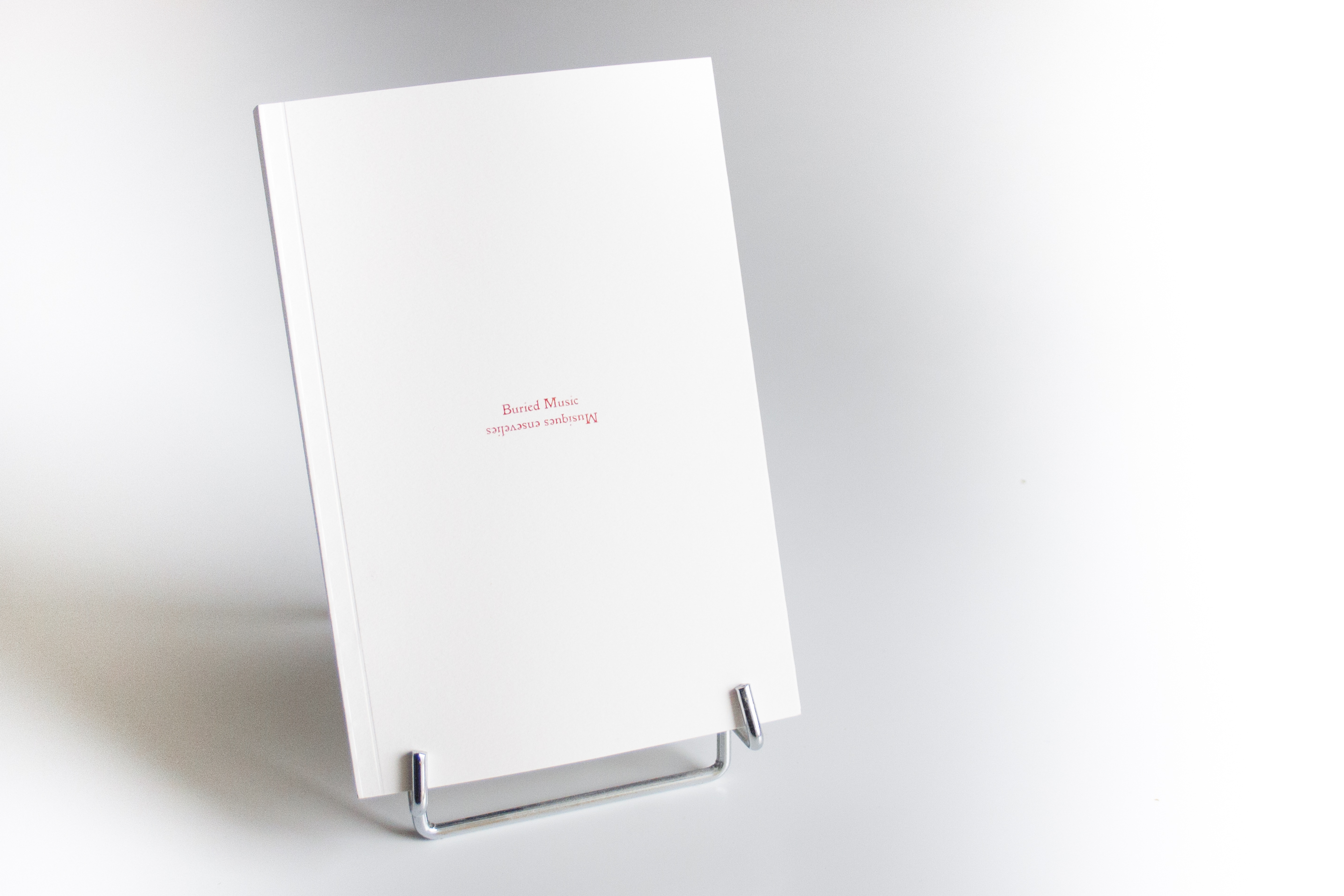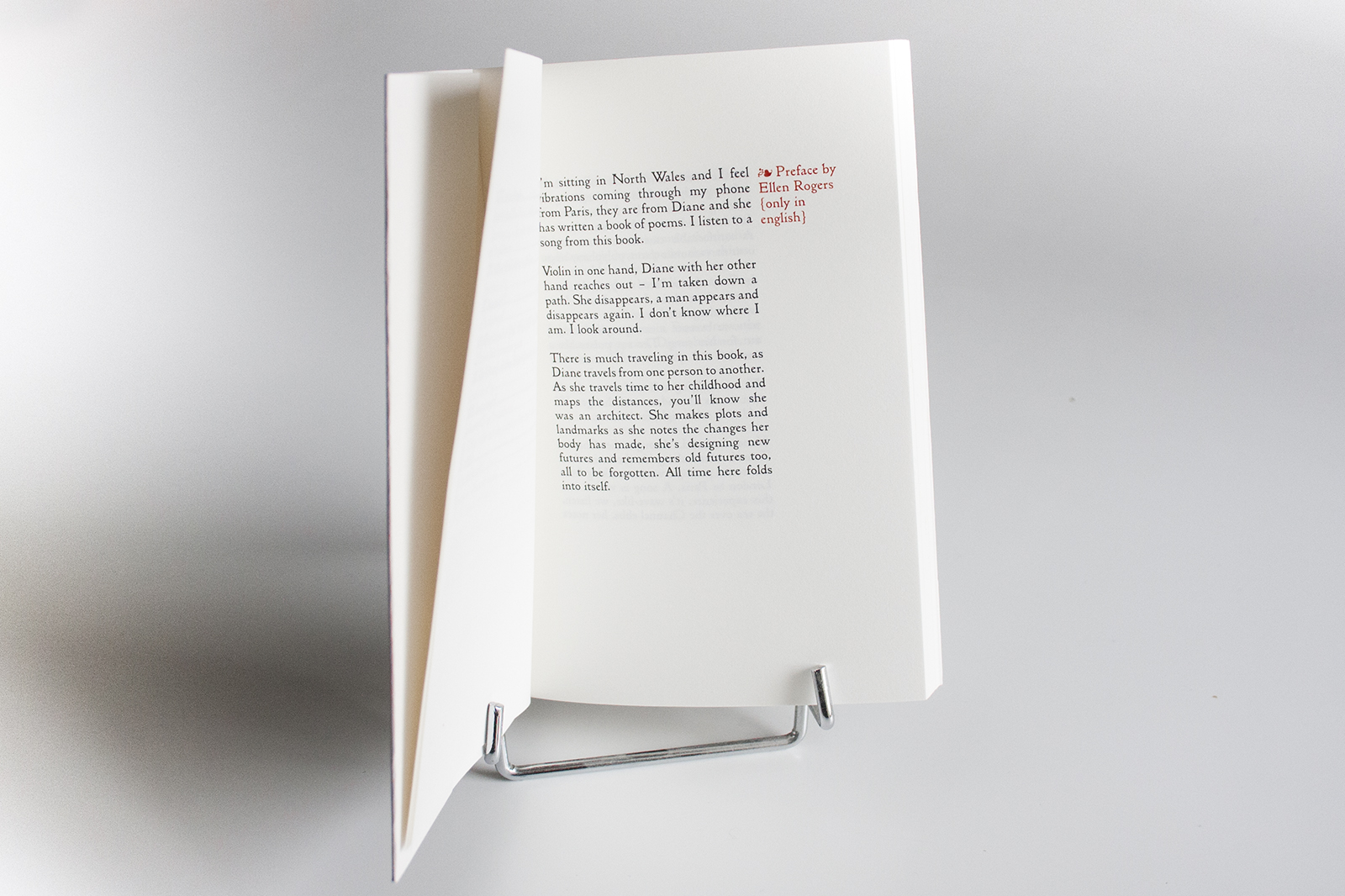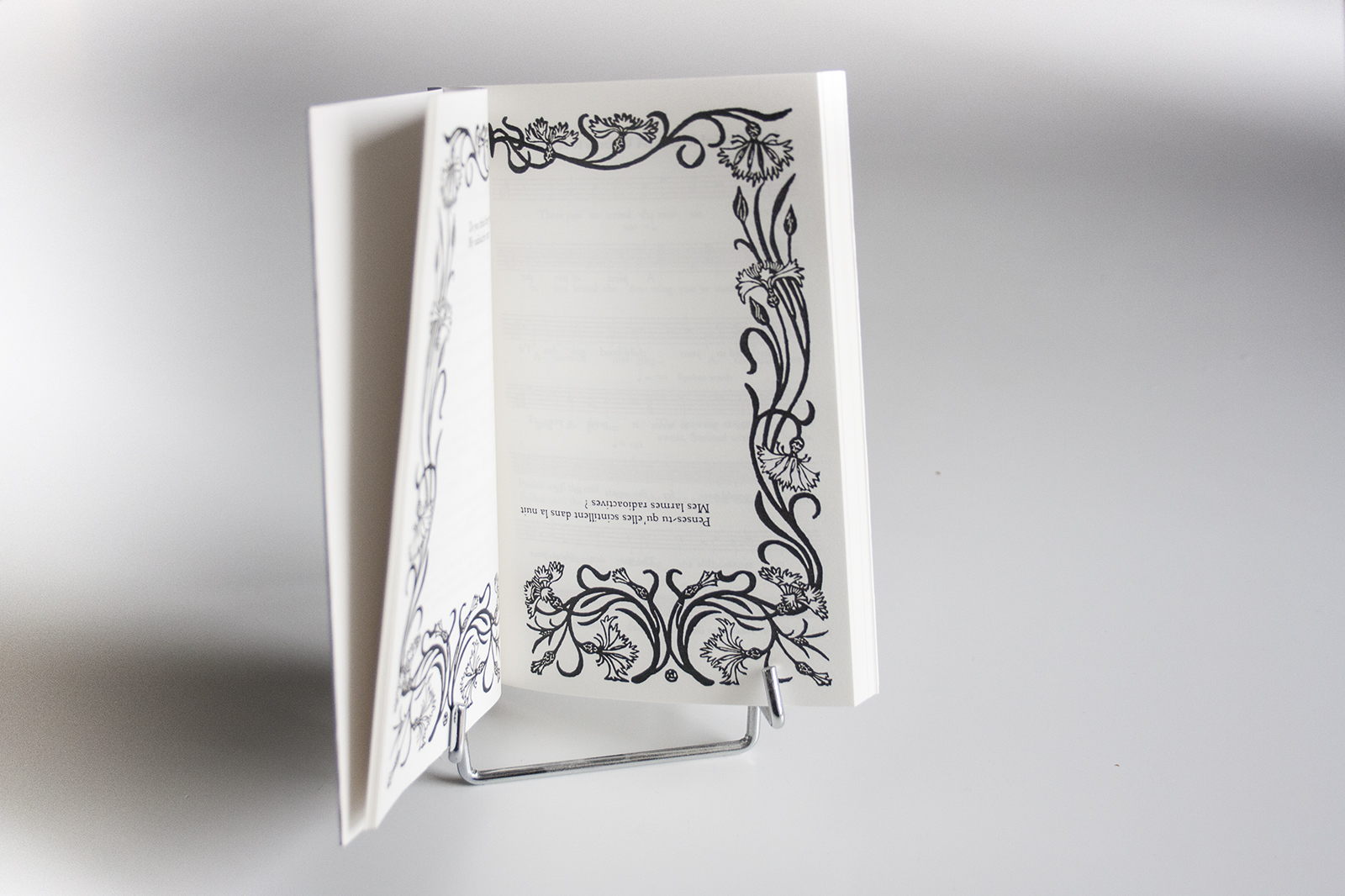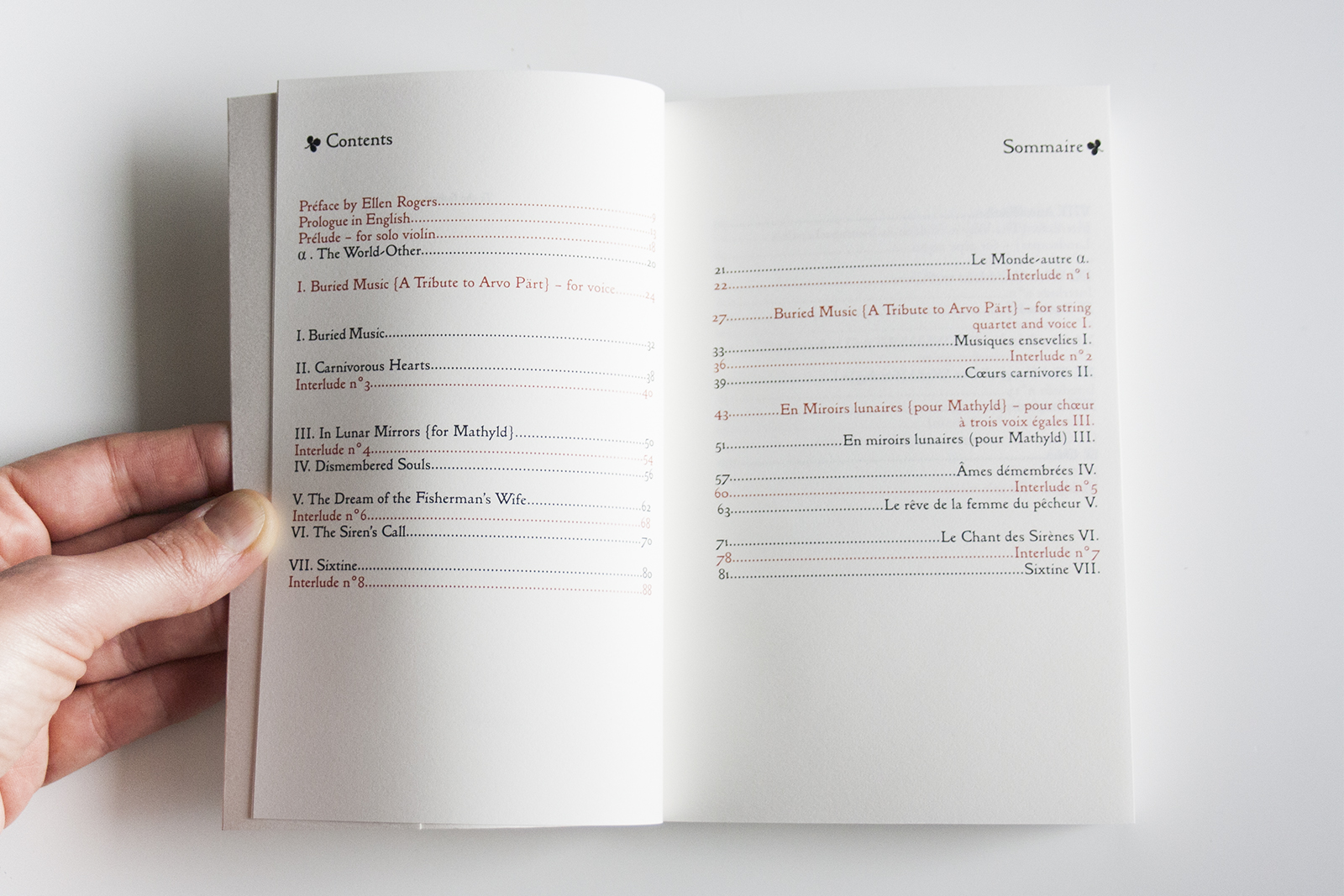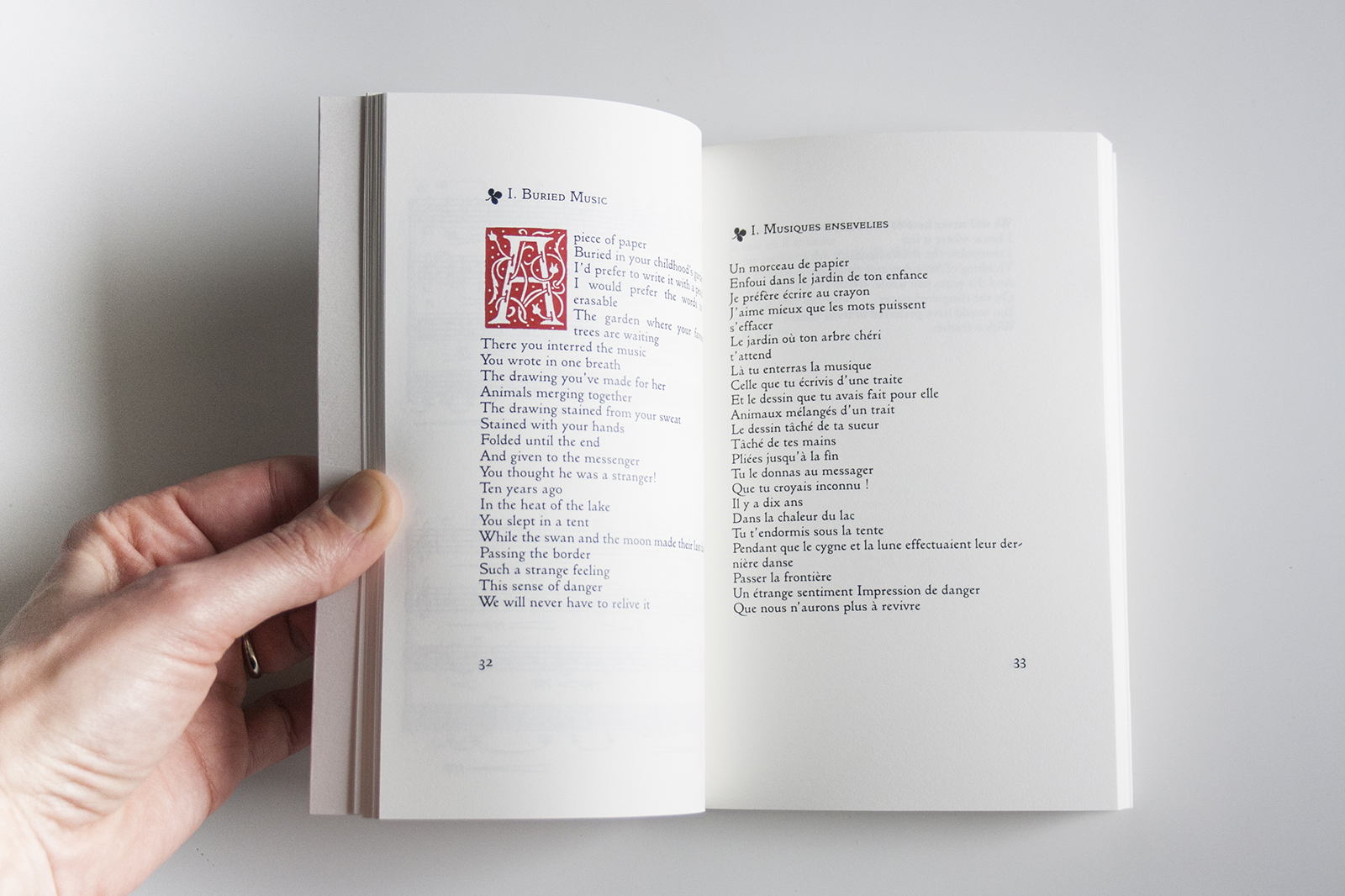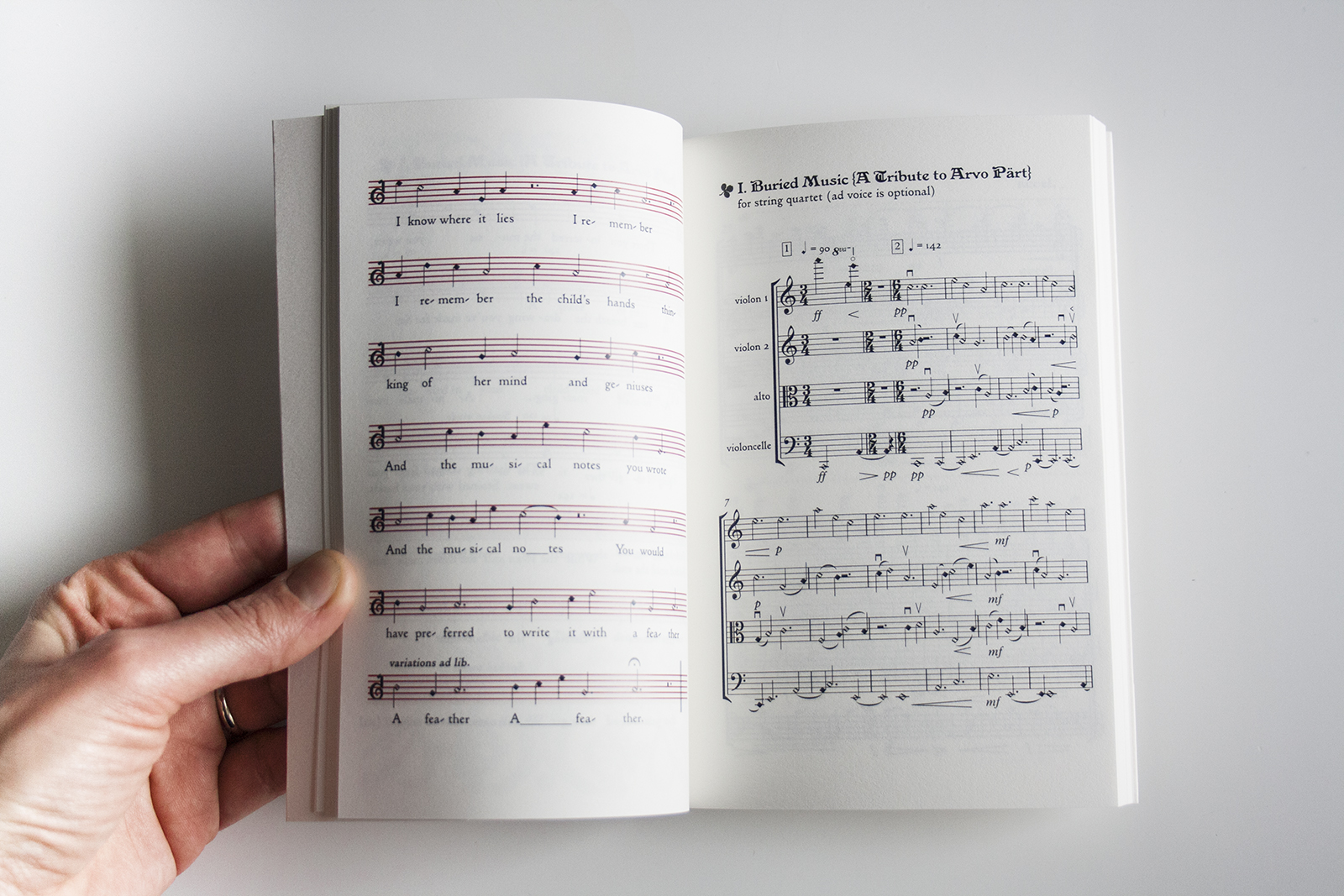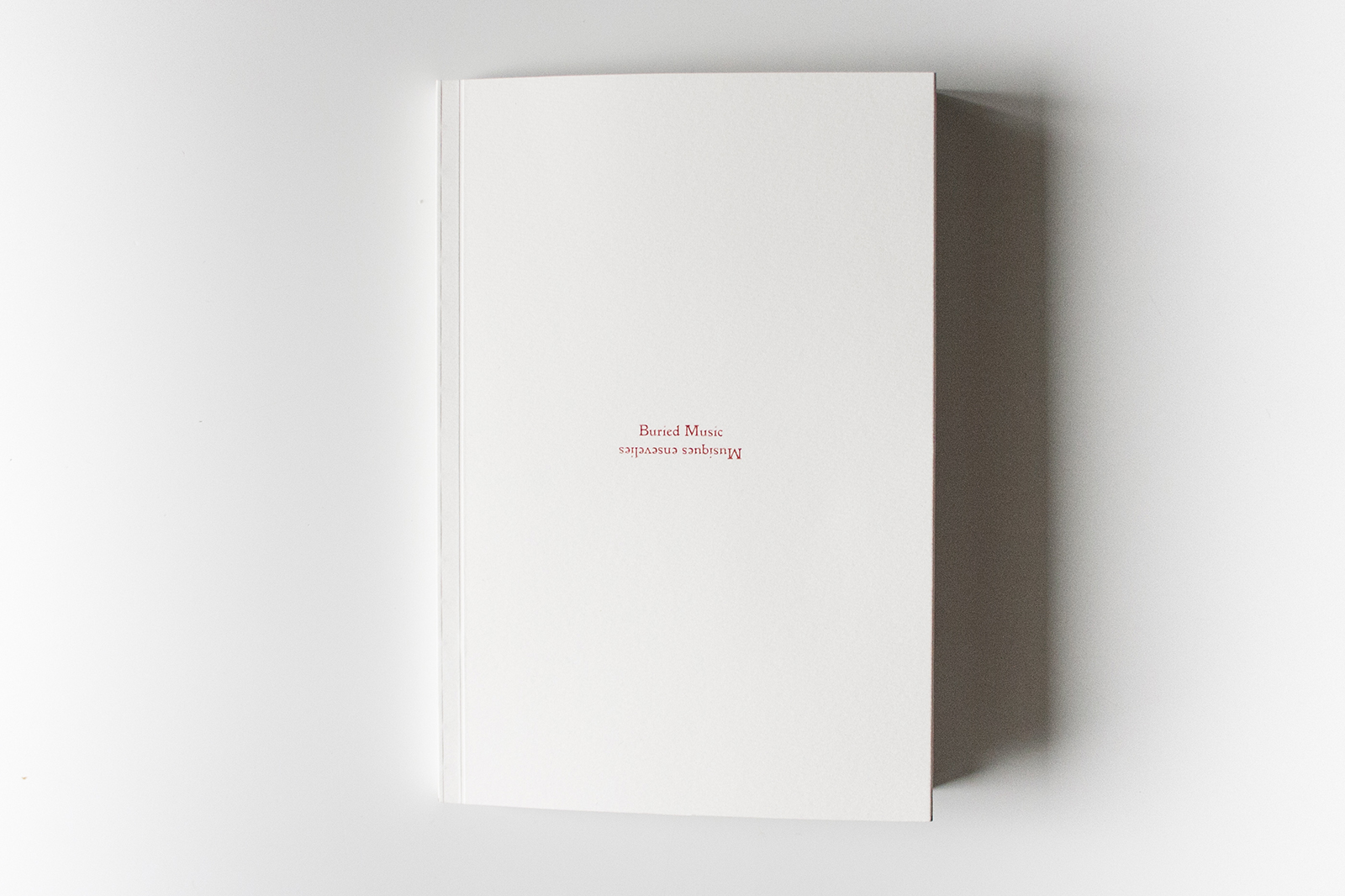 Buried Music is a collection of 13 bilingual poems and 13 interludes, written both in French and English at the same time, creating connexions and mirroring effects between the two languages and their music and rhythm.
The poems question the connection between music and family through times and history, it is dedicated to the fathers.
The preface is written by Ellen Rogers
The book contains 7 original scores composed by the author for various instruments (voice, violin, harp, pipe organ, string ensemble, antique lyre).
The design of this book is inspired by Eragny Press graphic design. The music scores are here mostly for an aesthetic purpose, they use a neo-mensural font for the same reason. The scores are also to give an idea of the poems' sonic landscapes.
The classical scores will be also available  soon on this website.
Endless thank you to the inspiring women in my life : Aoi, Ellen, Kris, Mathyld and Rebecca, thank you for helping me during the creation of this book.
This is a limited printed edition of 11 copies – digital version available here : http://lemondeautre.fr/produit/buried-music-ebook-of-poetry/
17 x 12 cm
White soft-cover with flaps Rives Tradition blanc naturel paper
170 pages in Olin blanc naturel 100g paper.