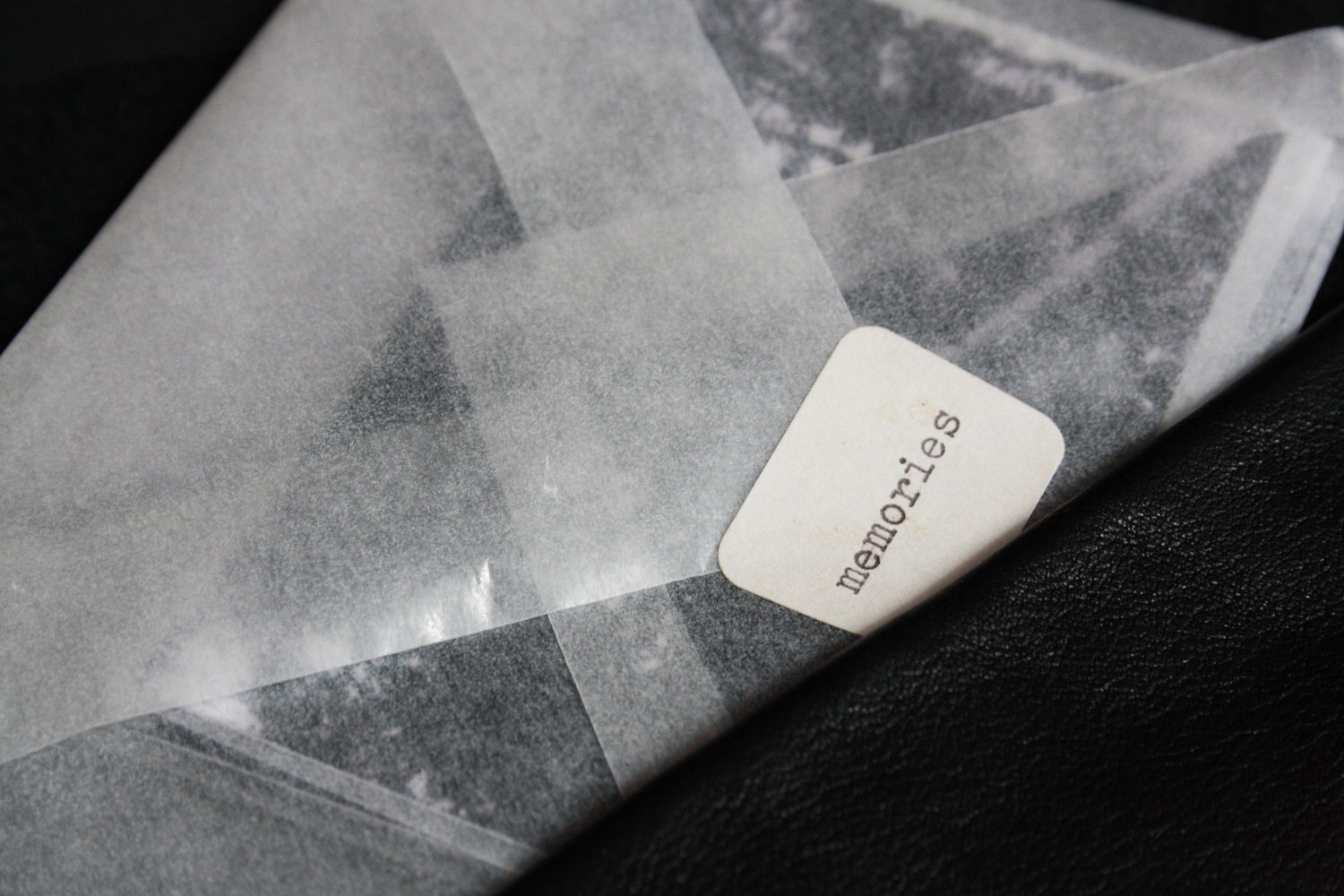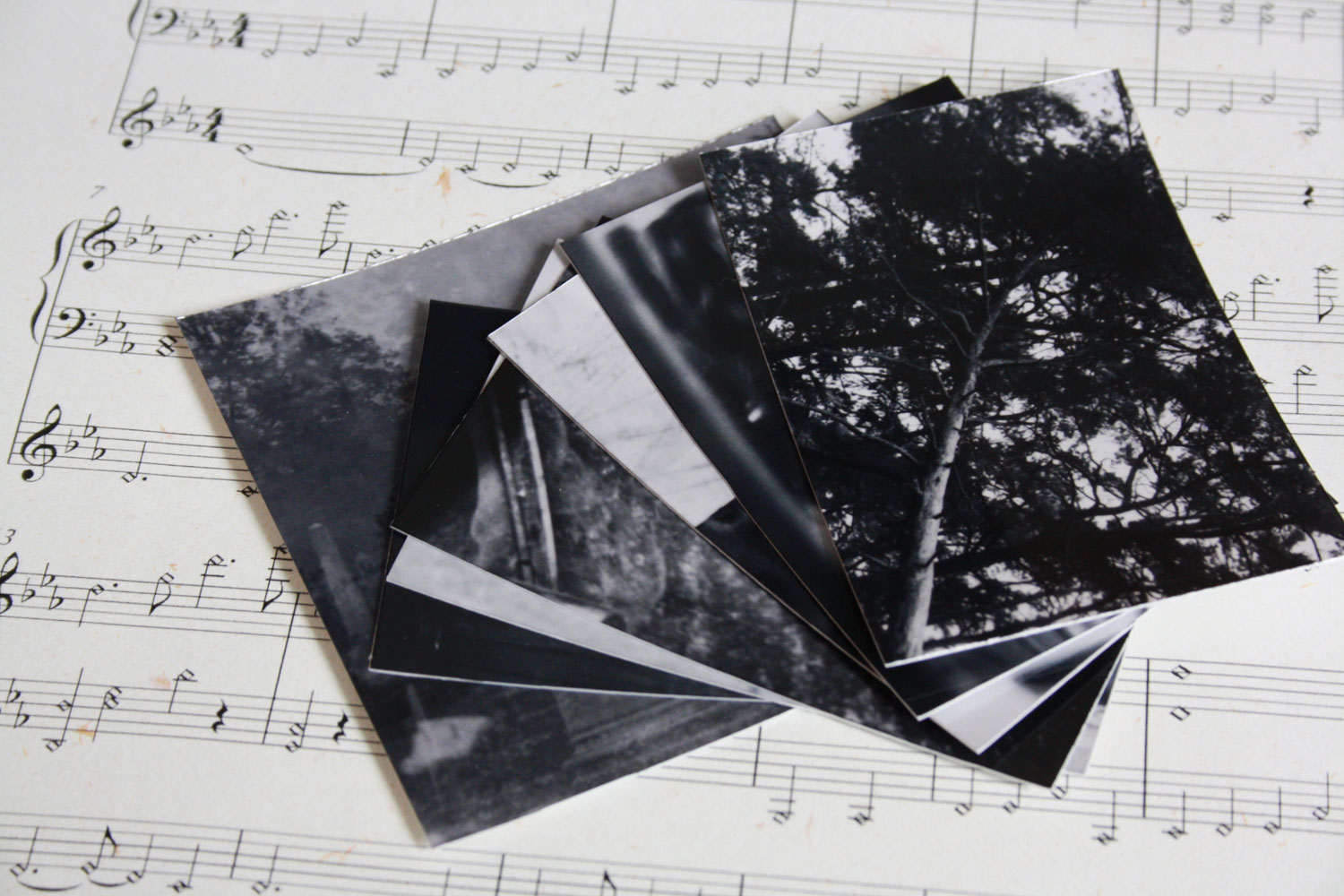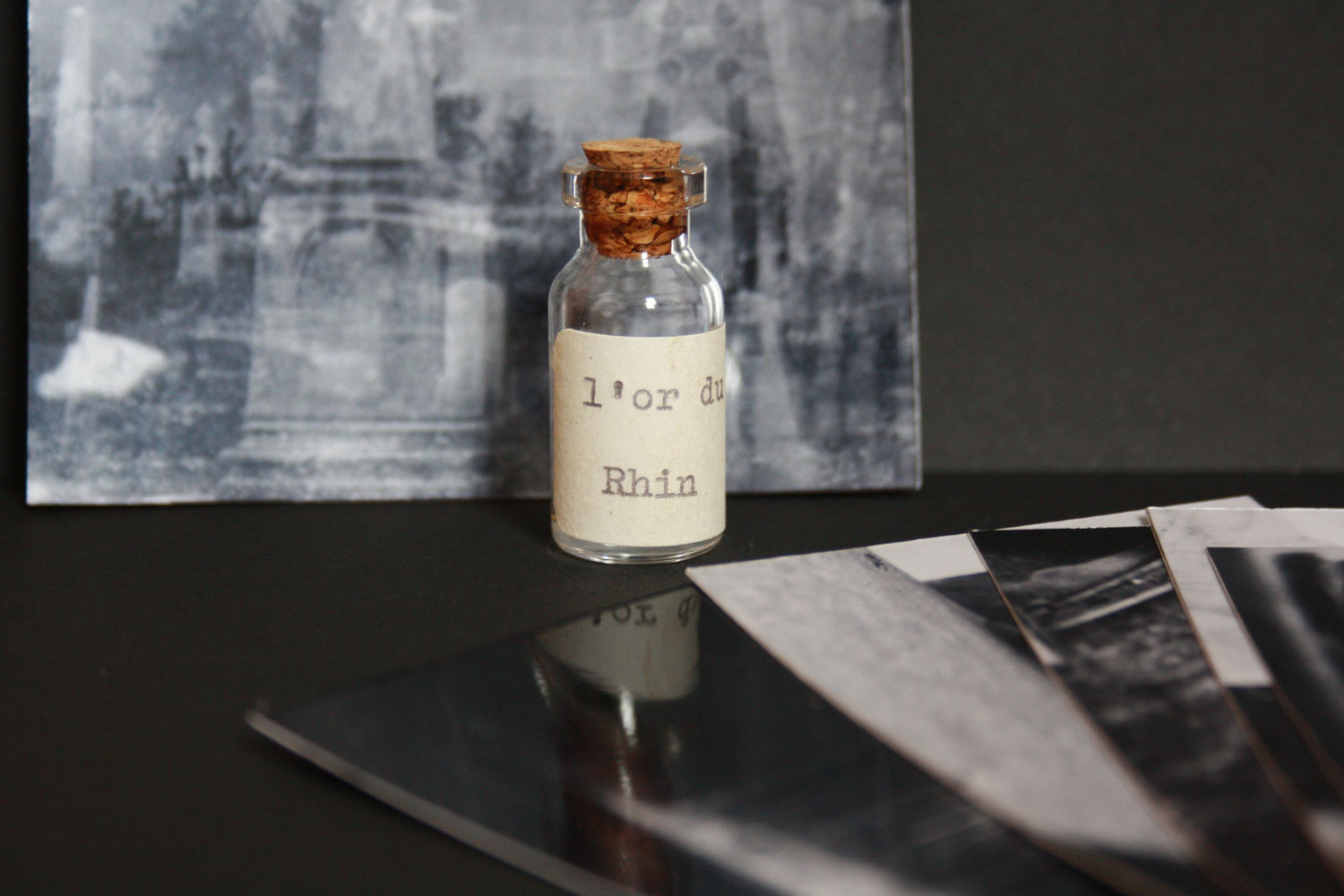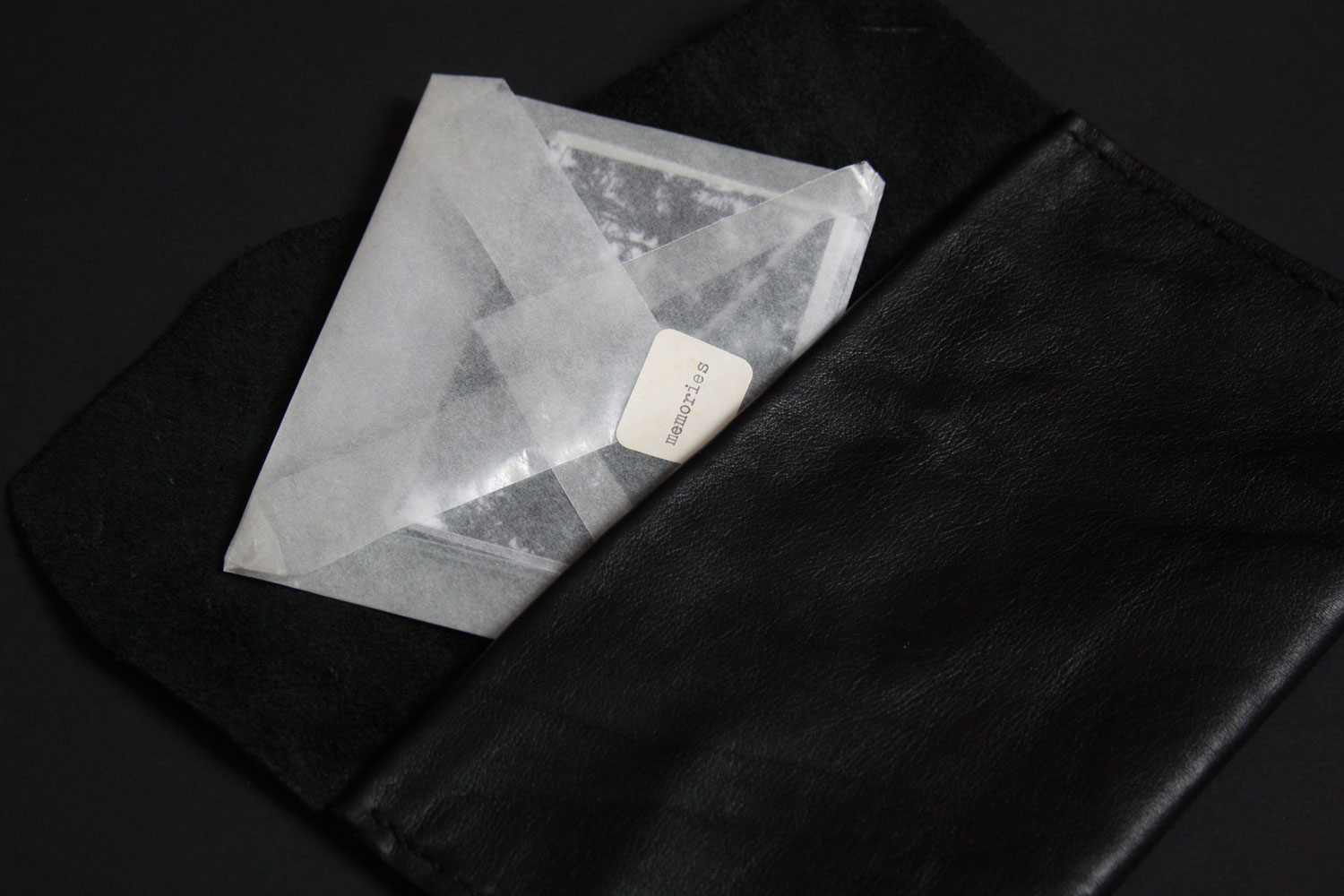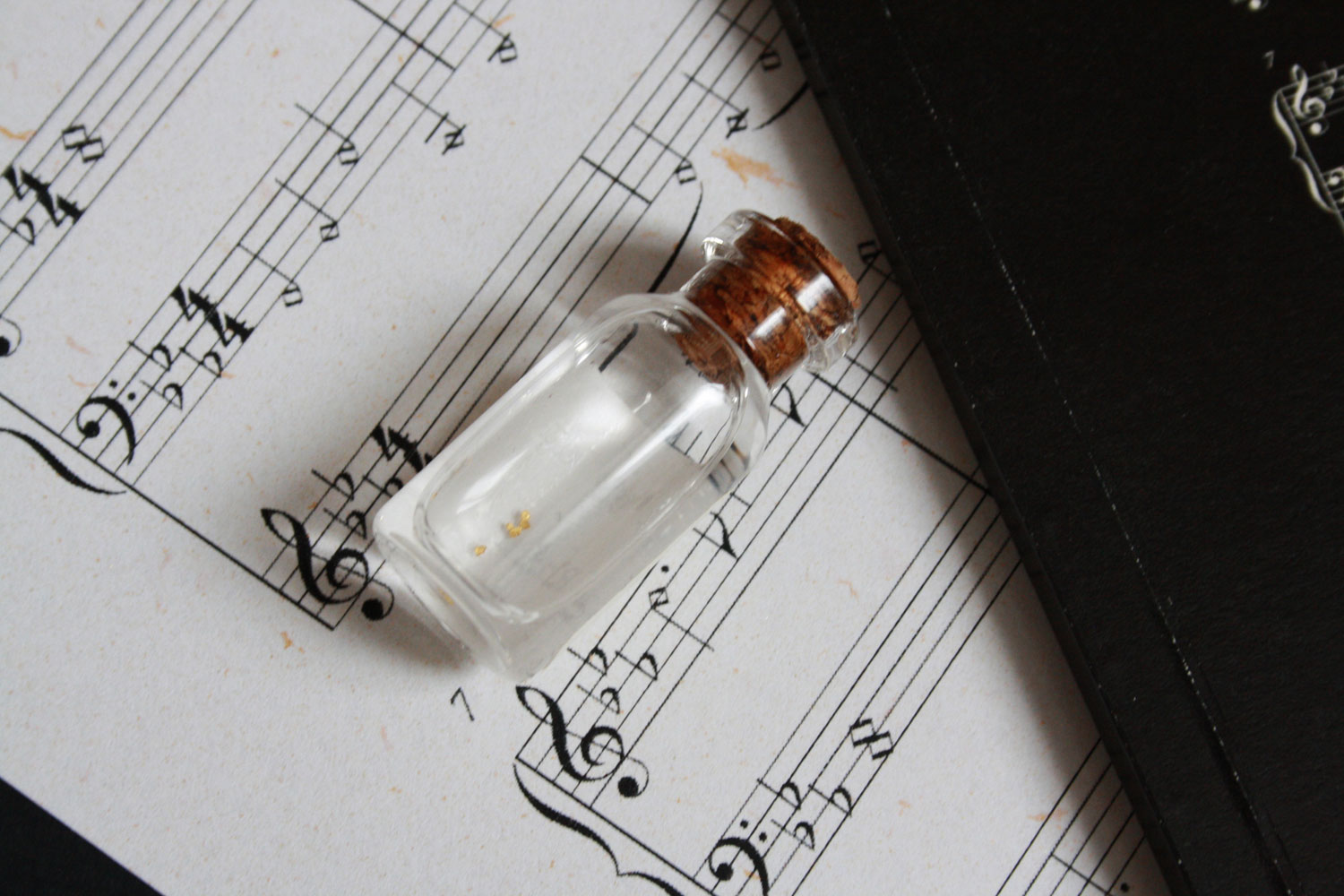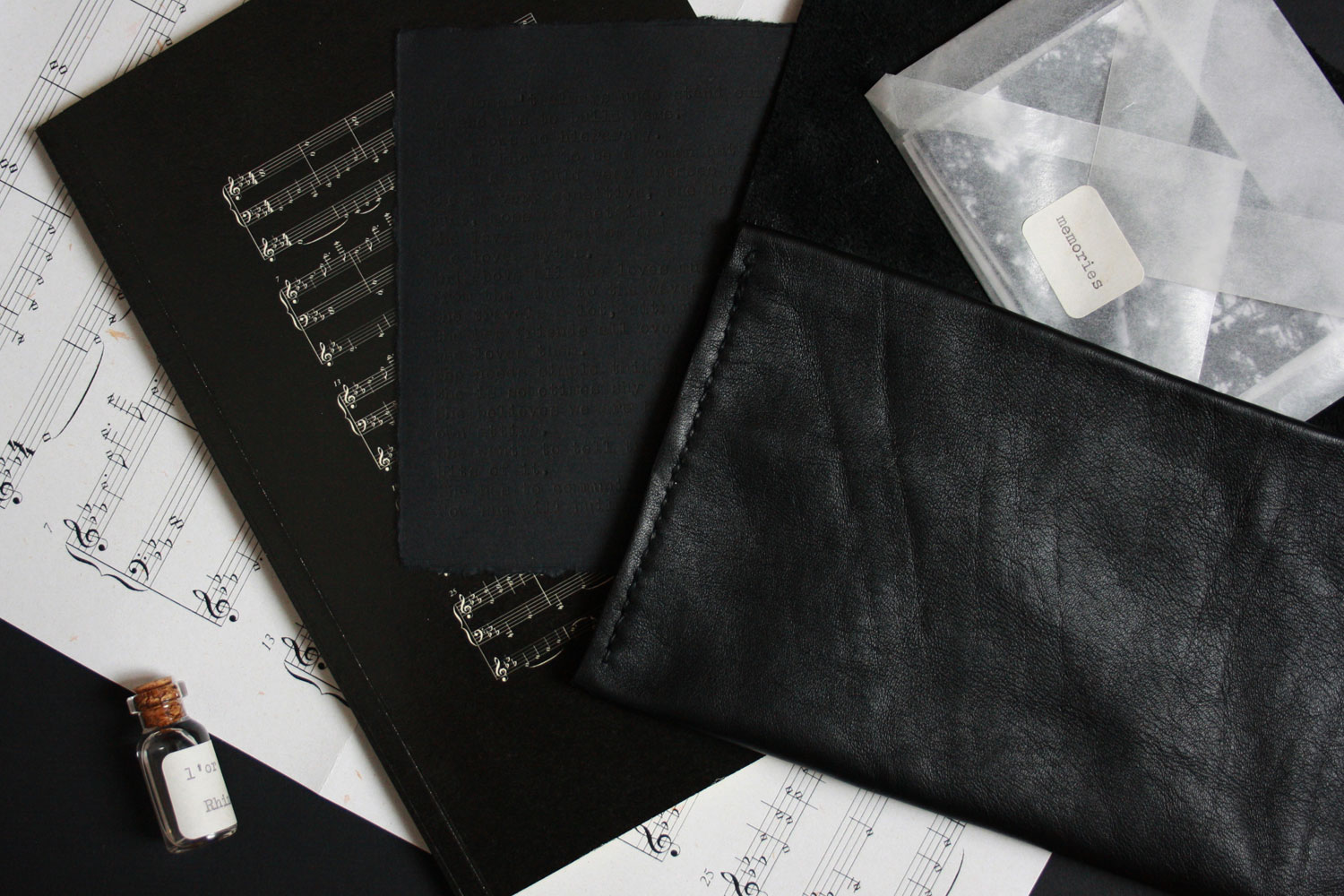 A box of tales, it completes the poems  of 384 400 Km by adding photos and objects
illustrating some of the stories,
offering a new reading to the book.
This Edition contains:
– An archival (without acid) artisanal black box
– A book of poetry (numbered with hand stamped gravures)
– A hand typed on typewriter unpublished poem, on black paper
– A handmade (saddle stitched, hand bevelled and hand finished edges)
black leather pouch with natural edges.
– An envelope with seven limited edition analogue
(35 mm) black and white photos printed on metallic paper.
– The original score composed by the artist for the book cover,
limited edition of seven, printed on "Eclat d'or" paper,
a paper containing gold flakes
– a little bottle containing water and four to five
authentic gold flakes from the Rhine river which purity
is around 93 to 95%. The gold flakes were found using
the traditional technique of placer mining with the panning,
a method that demands a lot of patience and respects the environment.
This is a limited edition of 7 boxes, numbered and signed by the artist.
Available in the Shop section o th website.